The challenge for our chef is to win your hearts
Each meal we serve is uniquely served, healthy and extremely tasty. Caring for the smallest detail, we vary dishes to give them a unique taste, aroma and appearance. The menu includes diet meals prepared according to the recipes of dr. Bardadyn and full-calorie meals. On request, special dishes are also prepared, taking into account personal preferences or the type of diet. We draw inspiration mainly from Italian, Greek, Polish and French cuisine.
We recommend delicious meats, produced according to traditional recipes, fish from our own ponds and tasty fresh bread baked in our own bakery. The cuisine served in the SPA Afrodyta is rich in fruits and vegetables from its own organic farming, and is complemented by delicious homemade preserves every year.
The kitchen is the heart of every home...
"We think, like Oscar Wilde, that a good meal unites people and builds the most beautiful relationships."
We know that a good cuisine means first and foremost good ingredients.
Those who ate fruit and vegetables straight from Grandma's garden as a child, we do not have to convince you that the shorter the journey of food from nature on the plate, the better it tastes. Afrodyta's cuisine is not only delicious and beautifully served dishes. It is primarily healthy, local and seasonal ingredients that we also collect from our own ecological garden.
Own production of cured meats
We recommend our unique homemade meats, delicious pies and fish from nearby ponds and lakes. Our ecological specialties conquer the hearts of gourmets of natural top-quality products.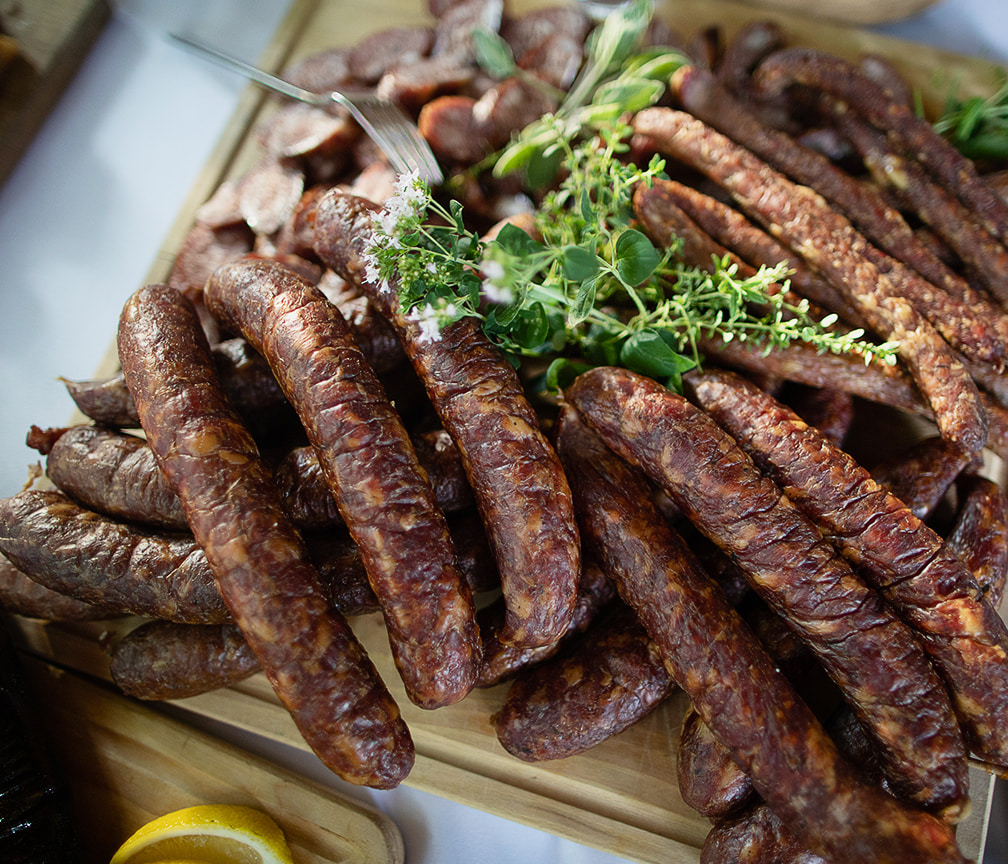 Our preserves
Organic fruit and vegetables ripening in the sun are closed in jars, extracting from them unique summer and autumn aromas. You can taste them in our restaurant as well as take them home with you.